A module for displaying your server's rules on a page on your website!
Note: This module was built off the vote module which was made by Samerton and Partydragen, so credit goes to them for the base code.

Create unlimited categories, and set the category name, icon, and list of rules for each one
Allows you to set a message on the home tab
You can create buttons to link to different parts of your website
Uses MySQL storage for fast loading and easy updates
Allows you to switch link location between navbar, "more" dropdown, and footer, or have no visible link at all
Great looking website page with support for multiple templates
100% free!

Default
Default Revamp
Mooz
Skyfall
Aether
Cesium
Rapid
Premium Nameless
NamelessMC Template (by MrVibe)
Euphoria
More coming soon!

EnglishUS
EnglishUK
Spanish

Dutch
If you want to translate this module into a different language, send me a message on Discord or NamelessMC and I will add your translation in the next update!

This is the rules module page on the template Skyfall.

DefaultRevamp template: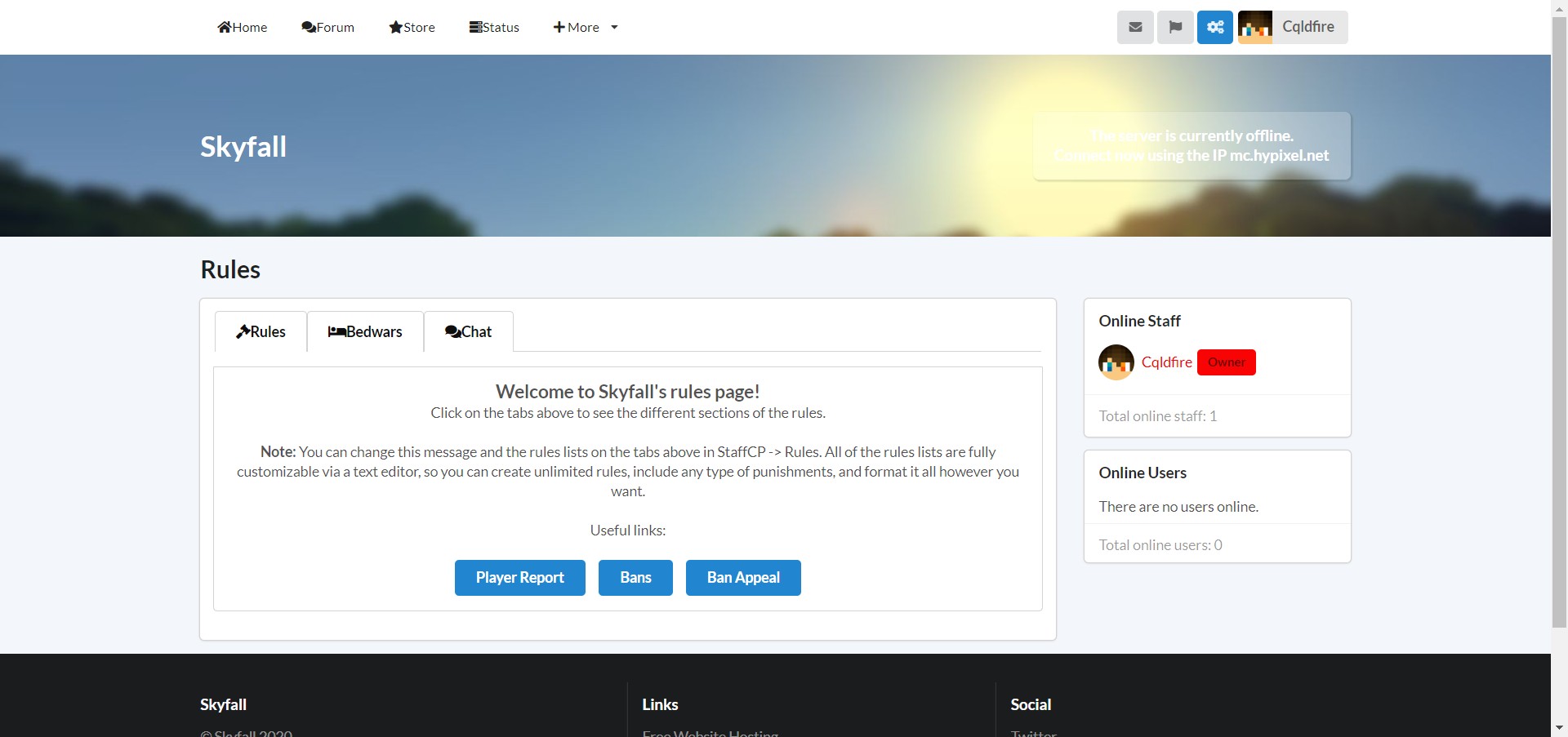 Default Template: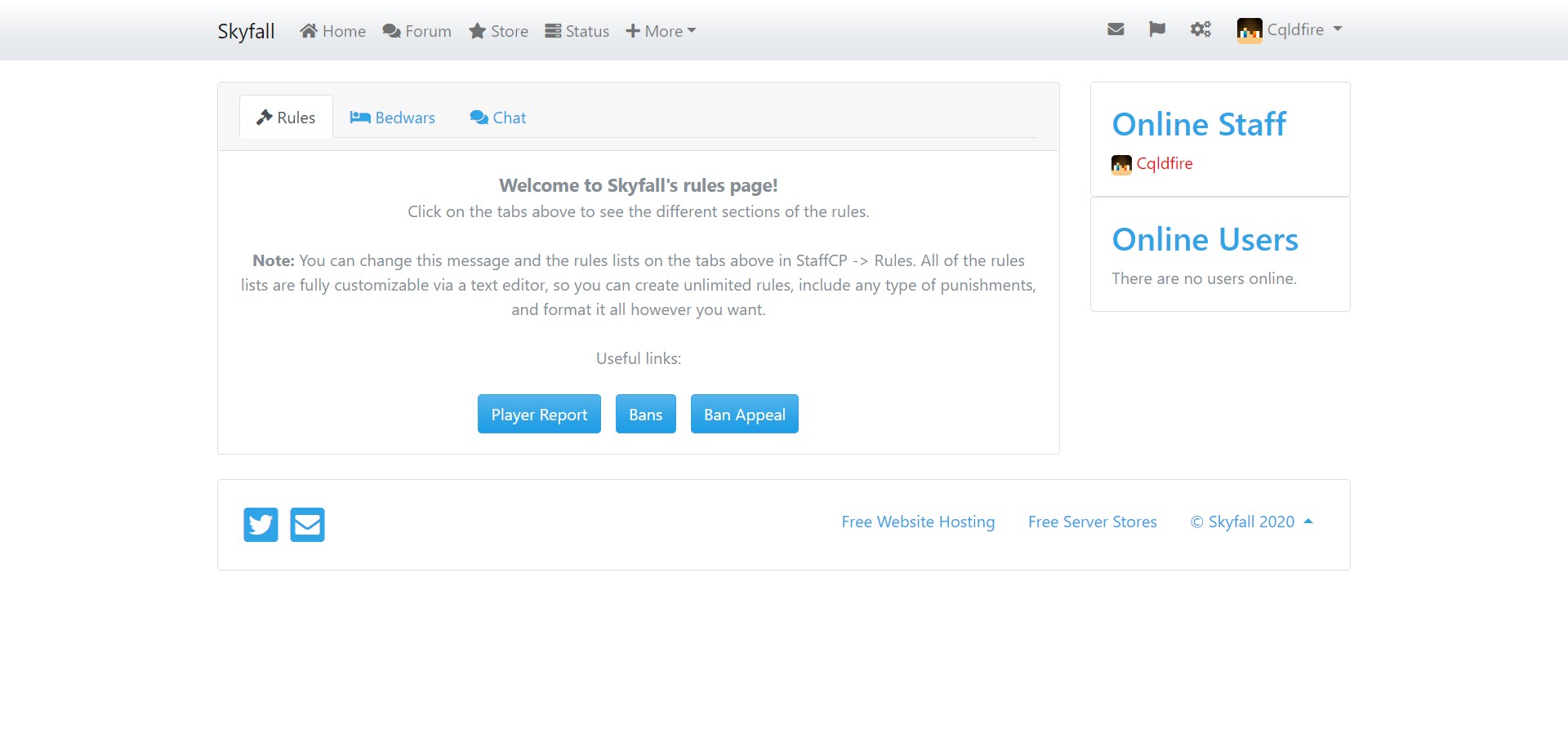 StaffCP Main Page: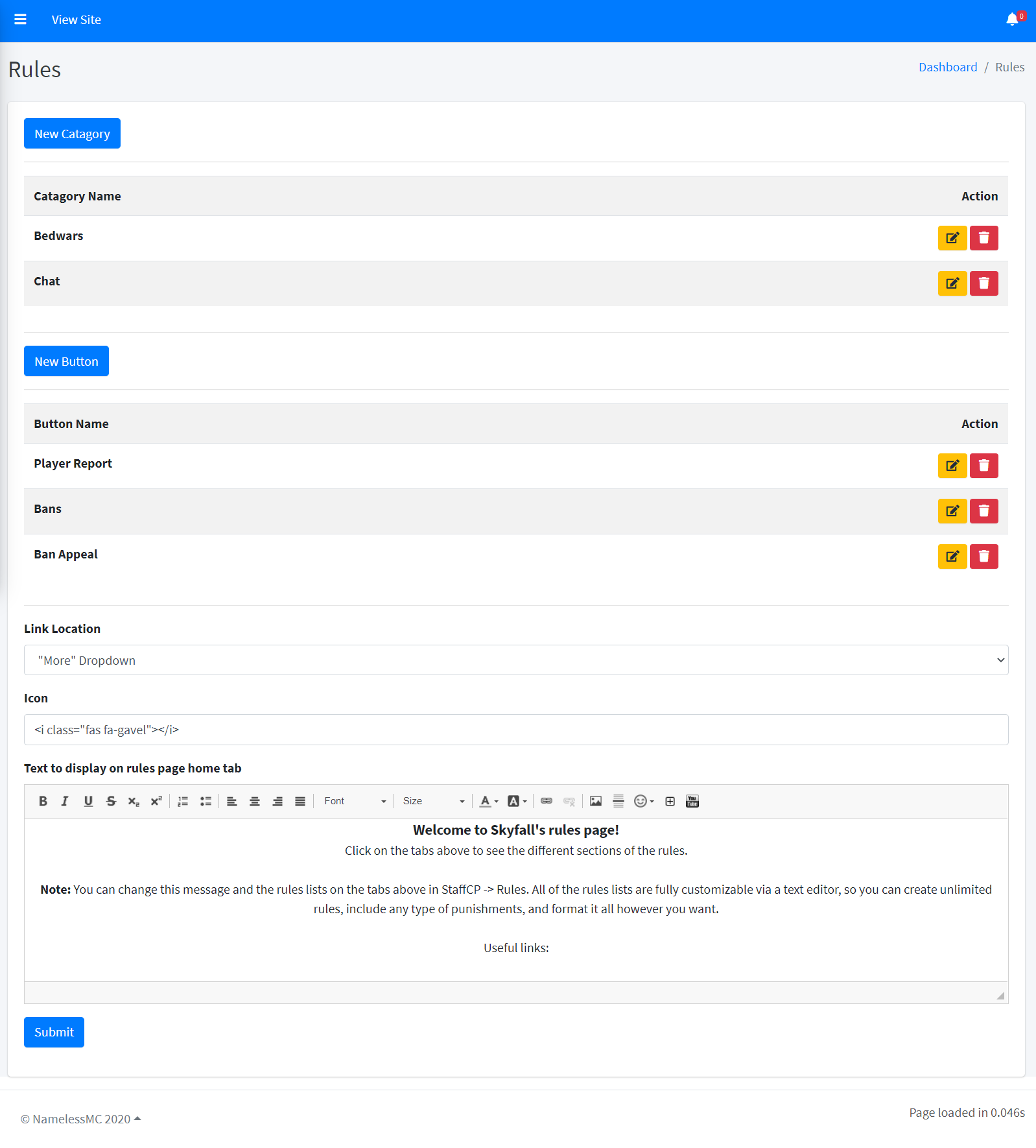 Note: Make sure you have NamelessMC version v2 pre-7! NamelessMC v1 will NOT work!
Unzip the file and upload the contents of the "upload" file straight into your main NamelessMC installation directory (where the folders custom, core, modules, uploads, cache are)
Head over to StaffCP -> Modules, click the "install" button
Enable the "Rules" module
You're done! Configure the Rules Module at StaffCP -> Rules.